MBA Sports Events
The MBA in sports management takes place over two years, accessible with a bac + 3 / + 4, it is intended for future experts in the world of sports management.
The 4th year is a common core for all specializations, focused on the expertise of sport business, while the 5th year in sports management aims at professional integration.
This program provides the skills necessary to exercise in the universes of this option and to acquire the skills to become the manager of tomorrow.
A staggered return to school takes place in October 2020 for students wishing to reorient themselves in addition to a return to school in October 2020
This MBA allows you to obtain an RNCP level I * title (European level 7)
* Level I project manager, NSF codes 312 341, published in the Official Journal of 04/01/19 issued by Formatives issued by Formatives
Words from the direction
The program
KNOWLEDGE OF THE FIELD
From the strategy to the production of an event
Planning and logistics of the event
Administration and legislation of the event
*Non-exhaustive list
COMMUNICATION – EVENT
Communication and mediatisation of a sports event

Management of an event project

Exploitation and activation of the media around a sports event
*Non-exhaustive list
PROFESSIONAL TOOLS – COMPLEMENTARIES ACTIVITIES
Professional tools
Reflective and professional approach of the project

Build self-image through the social networks

Professional thesis around a marketing problem
Complementary activities
Journey to discover yesterday's and today's sports.

Conferences sports business with world-recognized experts of different themes (personal records, community management, event organisations, volunteering in sports…) Feedbacks on world events.

Job focus (intervention of a senior, general manager, marketing/communication director of a federation, a club or a brand….)
TESTIMONIES
---
Your projects
Each group of students (7 max) will propose an event on which they will work for the operational implementation with a written report. The "winning" team will organise the event with all the class.
The students will have to work on a common project with their classmates from MBA 2 Sports Marketing. In order to do this project, the students will necessarily have theoretical courses and interventions or conferences of professionals from the sports world. They are invited to go on a trip to Lausanne, to discover the Olympic world.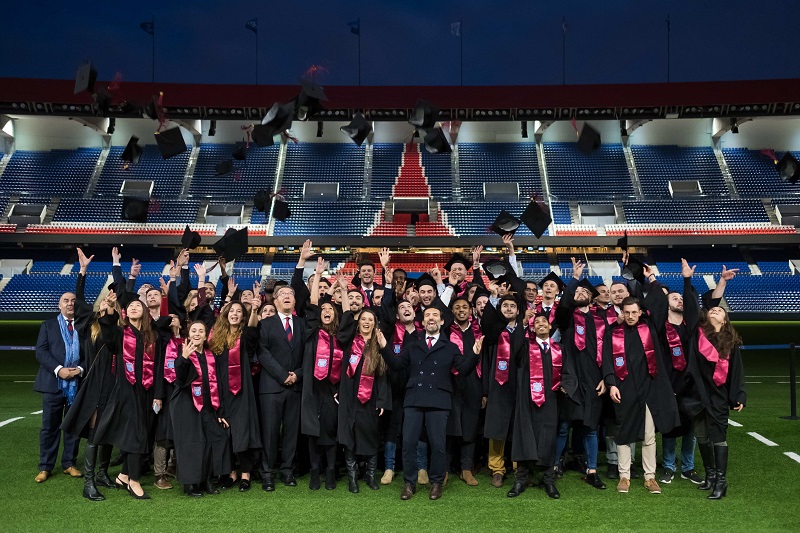 Highlights of the training
Fundamental classes dealing with all aspects of event organisation.

Specific classes permitting students to be at the forefront of event organisation.

Construction of a professional project

Professional thesis in support of the professional project

Openness to the world of event organisation
---
---